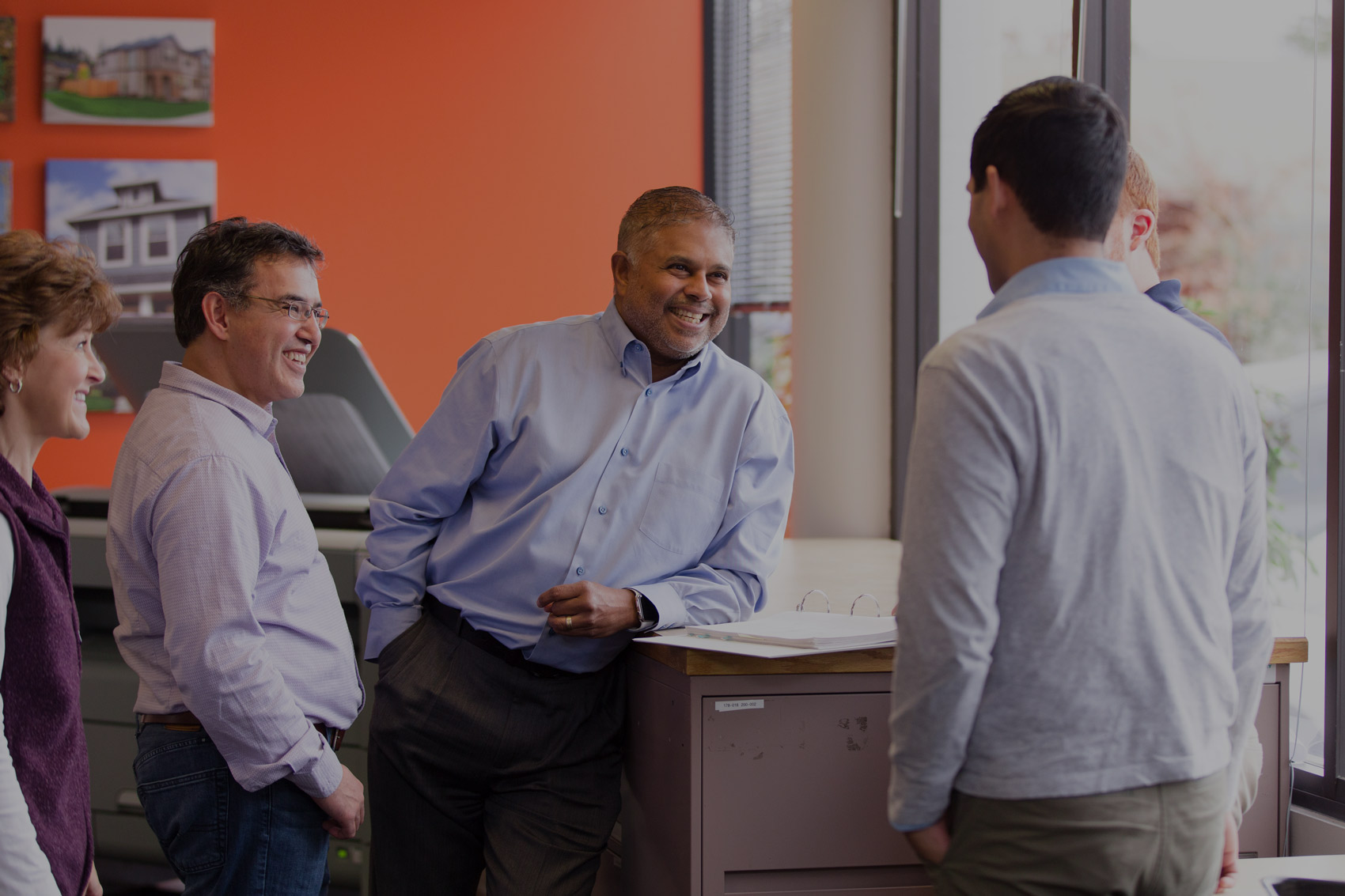 ABOUT US
A DIFFERENT KIND OF ENGINEERING FIRM
Focused on people & communities
PUBLIC WORKS SERVICES
PUBLIC AGENCY EXPERTISE
You are in good hands with our full-service MBE/DBE team
LAND DEVELOPMENT SERVICES
YOUR PARTNERS IN PRIVATE DEVELOPMENT
From land use planning through construction
CAREERS
INTERNALLY UNITED, EXTERNALLY RELIABLE
Our relational culture leads to high retention and long-term clients
SERVICES
A FULL SUITE OF SERVICES UNDER ONE ROOF
We obsess over details so you don't have to
We design infrastructure that works.
Our shared passion is in improving the standard of living and quality of life in the communities where we work and live by designing infrastructure that makes services available and accessible to everyone. We are committed to providing quality services and serving our clients, partners, and employees with gratitude, kindness, and integrity.

I worked with Emerio Design on the Large Scale Sewer Rehab Program. They were responsible for survey and design of numerous sheets in the plan set...They were attentive, professional and responsive...I truly enjoyed working with them.
CITY OF PORTLAND BUREAU OF ENVIRONMENTAL SERVICES
Project Manager

I have enjoyed having the staff at Emerio Design as part of our design team on public works projects. They are extremely responsive, can work with different client standards easily, and go out of their way to provide excellent customer service and quality delivery. I look forward to future project opportunities to work together.
DARREN HIPPENSTIEL
Project Manager, Kittelson & Associates

Emerio Design has been a trusted business partner of Marquis Companies since 2008 and a company that we recommend without hesitation. Emerio's leadership and staff was instrumental in helping Marquis navigate through a very complicated and exhausting land use approval process in Tualatin, Oregon...Without Emerio's guidance and efforts, our project would never have come to fruition.
SCOTT MILLER
Director of Property Development, Marquis Companies

Emerio brings several benefits of larger firms with the positives of smaller, more personal firms.
AARON COLLETT
Infrastructure Project Manager, Oregon State University

I have been working with Emerio Design for the past 5 years, successfully delivering a number of projects for the City of Portland's Bureau of Transportation through On-call contracts...With strong attention to detail, clear communication, and a commitment to delivering projects on time and within budget, I have no reservations about recommending the Emerio team.
CURT VANDERZANDEN
Principal, KPFF Consulting Engineers